Supports dine-in and fast-food ordering.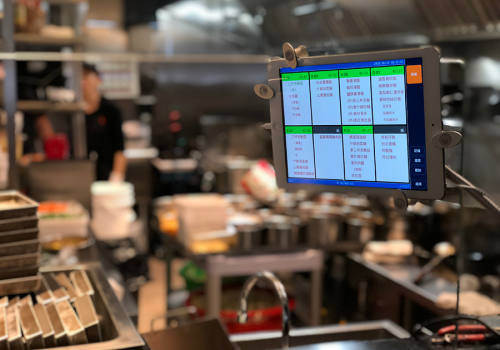 iKDS is the third generation KDS solution developed specifically to facilitate the entire kitchen management onto iPads. iKDS is powerful yet cost-effective, and it's easy to deploy and maintain. iKDS comes with fully integrated cloud monitor functions, enterprise clients are able to access and compare real-time performance reports among different KDS terminals or across multiple outlets right from their smartphones .
Implementing a iKDS system will streamline operations, allowing the front of house to clearly communication requests to the kitchen staff, and decrease error. This technology eliminates the possibility of illegible orders and lost printed ticket. Items are prepared in a timely manner and completed in the order they arrived to the kitchen. This helps to keep front of house staff on a steady schedule and provide quality service to customers.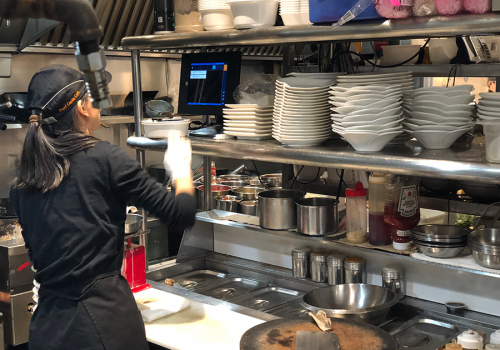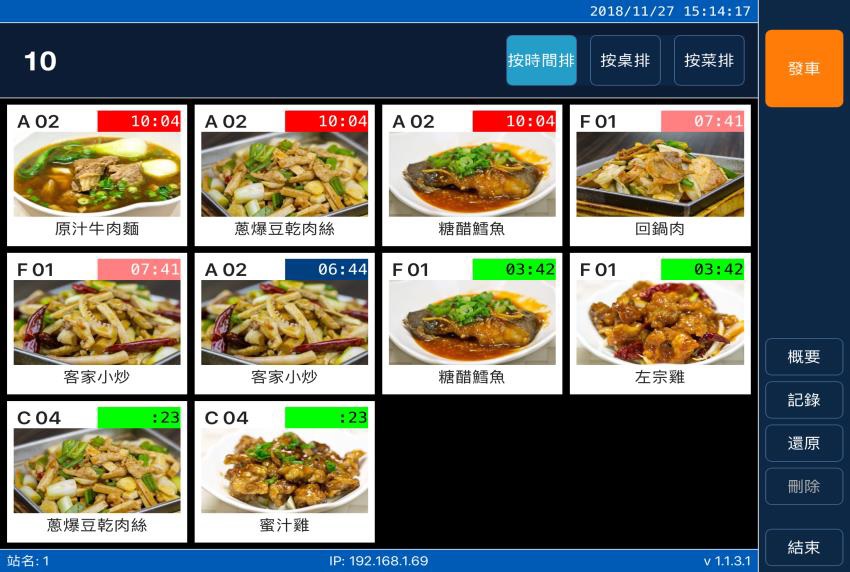 Third Party Software Integration that being said, don't just look for POS integration. Look for an iOS app that can easily integrate with third party software solutions, and a provider that offers technical consultation for ISV partners to develop the interface to ensure a smooth transition. If you plan on setting up more than one display in the kitchen — and you should if you have multiple prep stations — make sure you can integrate all of the displays with your technology so any orders can be sent directly to the correct prep station. This improves communication between front- and back-of-house staff, and eliminates order errors, while improving speed of service.
iKDS can be downloaded onto any iPad to work in conjunction with your current restaurant POS system. Because most people are already familiar with the Apple user experience, iKDS can be deployed and used effortlessly. The recognizable iOS user experience allows for easier employee training and improved communication.
Printing out order tickets is not only a messy, unreliable system, but is also damaging to the environment. Not to mention the costs of purchasing paper, ink, and printers. An added benefit of implementing a kitchen display system for iPads to your restaurant is the complete elimination of paper tickets, which will help save the environment and your wallet.
Reduce Error and Increase Efficiency
iKDS can provide your restaurant with more accurate order processing and order management. Having a simple, centralized KDS leaves less room for error, and more opportunity for excellence.
Real-time cloud monitor app ready
Fail-over technology support
Customizable font size and grid dimension
Grid transaction based and line item-based item mode
Dynamic transaction grid mode
Item image support (configurable from cloud)
Multiple lingual support
Dynamic same item or same table grouping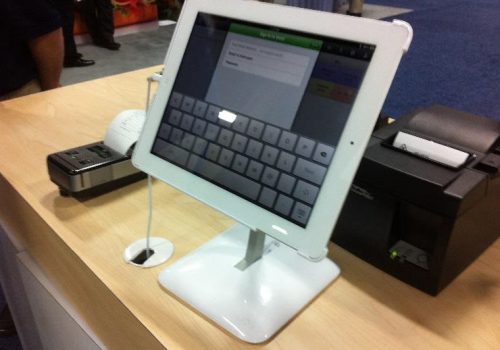 Customizable grouping and filtering function
Four level time threshold warning and reporting
Item or terminal based expiration time
Customizable background and colors
Unlimited routing and item status options
Item image support (configurable from cloud)
Sync bump and multiple bump function
Real-time item sales report
© 2019 Uniserv Solutions Powered by NKWH