Supports dine-in and fast-food ordering.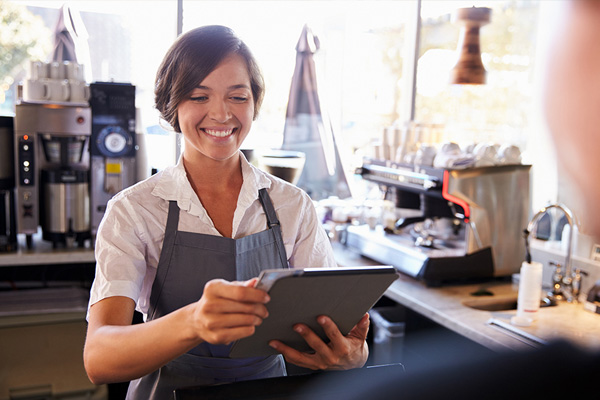 Since 2016, WaveSoft offered complete front-end, designer and cloud based self-serve solutions under WavePOStm and WaveTouchtm brandings.  WaveTouch can be configured to run on portrait or landscape orientation with fixed grid or poster style modes.  As WaveTouch is implemented as a true native app, it is extremely scalable for running a large number of concurrent clients (such as iPads) in a single restaurant or across multiple locations without any performance penalty.  
Self-Serve (or self-ordering) solutions have reshaped the hospitality industry in recent years.  Driven by two primary objectives: reducing labor costs and increasing sales revenues, many of the food and beverage operators have been experimenting with self-ordering kiosks or tablet devices to replace (or reduce) using conventional point-of-sale (POS) terminals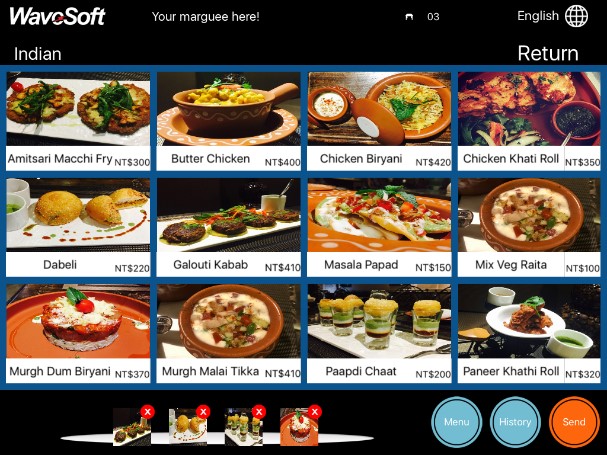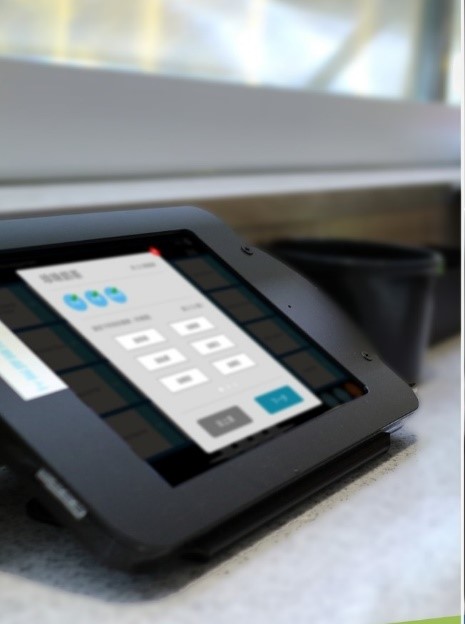 It is Mobile Centric: 
The WaveTOUCH app is exclusively designed as a mobile solution, not as a desktop replacement. With our tablet POS app, servers or customers can order food and process credit cards anytime, anywhere.
You Keep Your Own Data: 
With WaveTOUCH, cloud is optional- not forced. While you have the choice to add cloud functionalities, your data is kept securely on premise by default.
iOS Ready: 
The WaveTOUCH app is available on the Apple iOS platform, maximizing your hardware choice while minimizing your hardware investment. WaveTOUCH is purchased through a monthly subscription with unlimited free app downloads and upgrades. Our subscription policy also ensures that you always have peace of mind when your iOS systems are upgraded.
Benefits of a Tablet POS System
With new competitors popping up regularly, it's crucial that your restaurant stays focused on continuous improvement and innovation. Technology is an effective way to stay fresh while also improving your overall success.
People like things that they recognize and are comfortable with, which is what we had in mind when creating WaveTOUCH. Almost everyone is familiar with the Apple user experience, so training staff and teaching customers will be a breeze thanks to the straightforward, iOS operating system.
Reduce Waste and Increase Revenue
An iPad POS solution will not only improve customer experience, but also drastically boost restaurant efficiency and employee productivity. Streamlining operations with WaveTOUCH will get orders to the kitchen faster, allowing wait staff to serve more guests in less time. This spells out lower wait times, happier customers, and higher revenue.
Locked and enable to POS interface
Landscape and portrait mode
Order history preview
Modifiers and customer choice supported
Hide sold out items supported
VIP indicate
Item based image stamps
Cloud stamping images and assigning management
Full cloud and in-store management
Gaming management
Auto-download different games from cloud
Dynamic amount threshold adjustments
Progressive probability adjustments
Prompting to users on-demand for games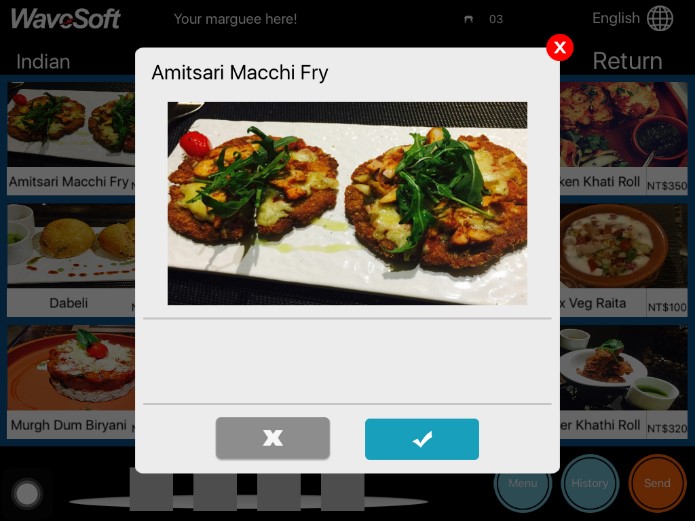 © 2019 Uniserv Solutions Powered by NKWH